Please follow above link to join new year party of 31st december 2016 – ahmedabad – the crazy concord. Thank you.
Let's celebrate and welcome 2013 with DJ Devmani at nalsafari, Sanand nal sarovar Road, Ahmedabad.
We are inviting all of you to join & enjoy last day of this year 31st December 2012.
We've special music from DJ Devmani, live rock band, Agile Dance and many more at our very own location – nalsafari.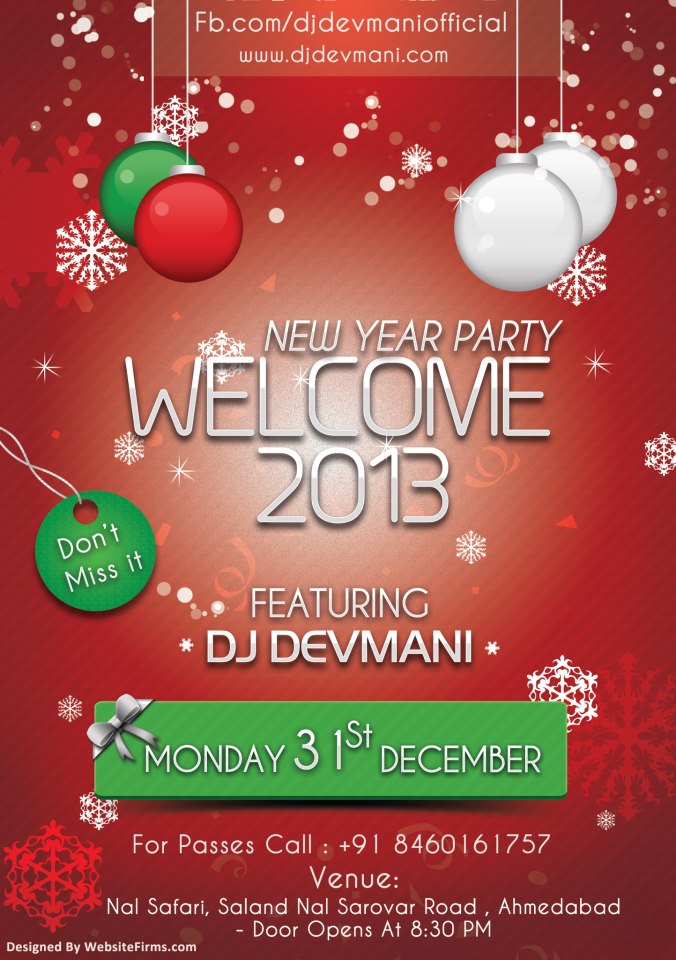 Detail :
Site : Nal Safari, Behind Kundal Village, Sanand Nal Sarovar Road, Ahmedabad, Gujarat
Date : 31st December 2012 (Celebrating 2013)
For Passes : call +91 8460161757
Food available at stalls at cost
Alcoholic Drinks Strictly Not Allowed
You can join us on facebook for future update : https://www.facebook.com/djdevmaniofficial
Thank you,
See you soon….