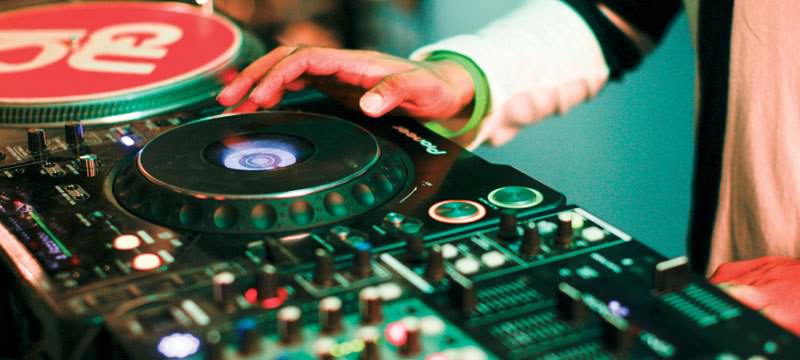 What we provide?
We are providing professional Dj Training for all who want to be Dj and prove their love of music. Dj Devmani's Dj Training Institute is one of the largest Dj training in India which is founded by DJ DEVMANI. Music is our first and last thing which we are giving to all who want to learn Djing. We are providing step by step training from beginner to advance level include everything of professional Djing. We also have best equipment and studio to make sure you are getting perfect environment.
Join DJ Training Academy
---
Course Detail :
Club Dj is person who selects and plays recorded music in clubs. Club DJ course is for people who want to play in clubs and party. We are providing training for all professional technic of Djing in our course. Rapping, Scratching, Chop mixing, Beat Matching Are some of the club Dj course. We are providing live envoirnent and latest equipment to learn club djing. In live experiences, We are taking student in live party and giving chance to play in different crowd.
Club DJing Course
Another course is for all who want to learn remixing and electronic music production. Music producer is person who produces the music and remix for club Dj. You can learn and be both at same time too.For Music Production we are providing best equipment and software to learn professional music. We are giving all knowledge of music in deep from electro house to Indian classical to make sure that you are getting best of all types of music.
Music Production Course
---
Any one can learns who love the music and want to make people dance. From 5 years to 30 years can join DJ Training to learn DJing.
We give opportunity to all students who have completed the course to organize and present their events which could serve as a launching pad for them. Courses at the DJ Training Academy is conducted by DJ Devmani who have immense experience in DJing and in the field of music and entertainment.We're setting up per session one student training so all students will get fare focus on all concept of DJ Training All training session will be conduct with latest equipment and infrastructure.
If you are staying in Gujarat or any where in India and are interested in DJing, Music Production, or Sound Engineering there can not be a better place to learn these courses than the DJ Training Academy located in ahmedabad where we offer staying facility for out state students.
Contact Us Now